Monday, February 12: African-American Writers' Alliance
Seattle writing collective The African-American Writers' Alliance shares their work in one of their regularly scheduled south Seattle events.
Third Place Books Seward Park, 5041 Wilson Ave S, 474-2200, http://thirdplacebooks.com, 7 pm, free.
Tuesday, February 13: Guts Launch Party
Janet Buttenweiser, a Seattle writer and teaching instructor, launches her memoir into the world.
Guts
is an account of her ongoing battle with Crohn's Disease, which includes "three surgeries, two months without eating, eight months of ileostomy, and five hospital stays."
Sorrento Hotel, 900 Madison St., 622-6400, http://hotelsorrento.com, 7 pm, free, 21+.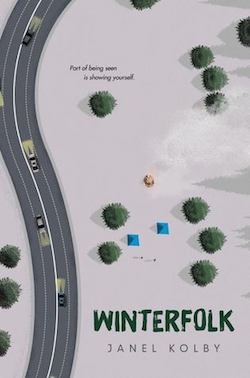 Wednesday, February 14: Winterfolk Reading
Winterfolk
is a young adult novel about a teenager "who has lived with her father in Seattle's infamous homeless encampment for five years." After sweeps of the encampment begin, she winds up fleeing into Seattle, which is not a welcoming city for folks like her.
Elliott Bay Book Company, 1521 10th Ave, 624-6600, http://elliottbaybook.com, 7 pm, free.
Thursday, February 15 I Gave This Dream to a Color Reading
C. C. Hannett is a pen name for a local poet. His latest book, published by the excellent Spuyten Duyvil press, is titled
I Gave This Dream To A Color
. His next book, Triune, will be published this summer. He'll be joined by local writers Amber Nelson, Bryan Edenfield and Julianna Buckmiller.
Couth Buzzard Books, 8310 Greenwood Ave N., http://buonobuzzard.com, free, 7:30 pm.
Friday, February 16: Bushwick Book Club
See our Event of the Week column for more details.
Langston Hughes Performing Arts Institute, 104 17th Ave S, 7:30 pm, $10.
Saturday, February 17: Racism, Vulgar and Polite Reading
Racism, Vulgar and Polite: The Discriminatory Inclusion of Koreans as Japanese and Japanese as Americans during WWII
tells the story of racism in the time of war. World War II created a tectonic change in the way people of Japanese and Korean descent were treated by those around them.
Pigott Auditorium, Seattle University Campus Walk, 652-4255, http://townhallseattle.org, 6 pm, $5.
Sunday, February 18: Fran Lebowitz
I'll be interviewing Fran Lebowitz, one of the most brilliant wits of our time, onstage at Benaroya Hall. No pressure or anything.
Benaroya Hall, 200 University St., 215-4747, http://seattlesymphony.org, 7 pm, $50.