Monday, November 19: Woman at 1,000 Degrees Reading
The Icelandic novelist Hallgrimur Helgason visits Seattle — like Iceland's capitol Reykjavik, an International City of Literature — to read from his new novel Woman at 1,000 Degrees, which was translated by Brian FitzGibbon. Seattle literature and Icelandic literature have more in common than you think. Come find out why!
Elliott Bay Book Company, 1521 10th Ave, 624-6600, http://elliottbaybook.com, 7 pm, free.
Tuesday, November 20: Chain Letter
The final Chain Letter reading of the year features authors including Matt Muth, Laura Wachs, and Mallory Mosner. This is a mainstay reading series on Capitol Hill, which combines practiced readers with new readers given a spotlight thanks to a burgeoning open mic.
Vermillion Art Gallery and Bar, 1508 11th Ave., 709-9797, http://vermillionseattle.com,7 pm, free.
Thursday, November 22: Thanksgiving!
Gobble, gobble.
Friday, November 23 and Saturday, November 24: Go shopping
See our Event of the Week column for more details.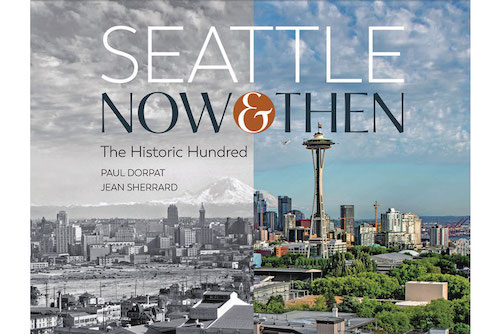 Sunday, November 25: Seattle Now and Then Reading
Here is a reading from a coffee-table book compiling the best photos from the "Seattle Now & Then" columns that have been in the Seattle Times for nearly four decades. The book also features "a special, four-foot-wide gatefold" showing off the city's growth from a unique perspective. Seattle Public Library, Fremont Branch, 731 N 35th St, 684-4084, http://spl.org, 2 pm, free.