Monday, December 10: Click Reading
Seattle photographer Bob Peterson, who has taken pictures of sports, nature, and local celebrities. Tonight, he chats with environmental artist Tony Angell about his long career and his new book of photos.
Elliott Bay Book Company, 1521 10th Ave, 624-6600, http://elliottbaybook.com, 7 pm, free.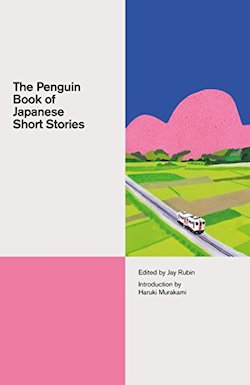 Tuesday, December 11: Penguin Book of Japanese Short Stories Reading
Local translator Jay Rubin is likely best known as one of the main translators of Haruki Murakami's fiction, but he's also translated plenty of other Japanese writings into English, including for a popular XBox game. Tonight, he celebrates the publication of a new book of Japanese short stories with a cast of readers.
Elliott Bay Book Company, 1521 10th Ave, 624-6600, http://elliottbaybook.com, 7 pm, free.
Wednesday, December 12: Journalism and Democracy in an Age of Misinformation
Marcus Harrison Green, who founded the
South Seattle Emerald
, will chat with a local journalism researcher about the importance of good journalism as part of Humanities Washington's ongoing discussion series.
Naked City Brewery, 8564 Greenwood Ave N, 838-6299, http://www.nakedcitybrewing.com/, 7 pm, free.
Thursday, December 13: Trolls in the Nordic Imagination
Lotta Gavel-Adams, whose name is almost a complete sentence, is a Swedish studies expert at the University of Washington. She'll discuss the Nordic obsession with trolls, which is a pretty fantastic
Nordic Museum, 2655 NW Market St, http://nordicmuseum.org/future, 7 pm, free.
Friday, December 14: Maged Zaher, Jamaica Baldwin
Seattle poet
Maged Zaher
is visiting town from his home in Georgia. Why do I call him a Seattle poet when he lives in Georgia? It's because Seattle helped to shape Maged Zaher's poetry in a meaningful way, and also because I refuse to accept the fact that he's left. He'll be joined by Seattle poet
Jamaica Baldwin
for an end-of-year reading at Arundel Books. This is likely to be one of the best readings of the year.
Arundel Books, 212 1st Ave S, https://www.arundelbooks.com/, 4 pm, free.
Saturday, December 15: Sugar Reading
See our Event of the Week column for more details.
Chin Music Press Showroom, Pike Place Market, 380-1947, http://chinmusicpress.com, 3 pm, free
Sunday, December 16: Meet the Grinch
This storytime for kids will include a special appearance by everyone's favorite Christmas-stealing bastard, the Grinch.
University Book Store, 4326 University Way N.E., 634-3400, http://www2.bookstore.washington.edu/, 1 pm, free.