Each week, Christine Marie Larsen creates a portrait of a new author for us. Have any favorites you'd love to see immortalized? Let us know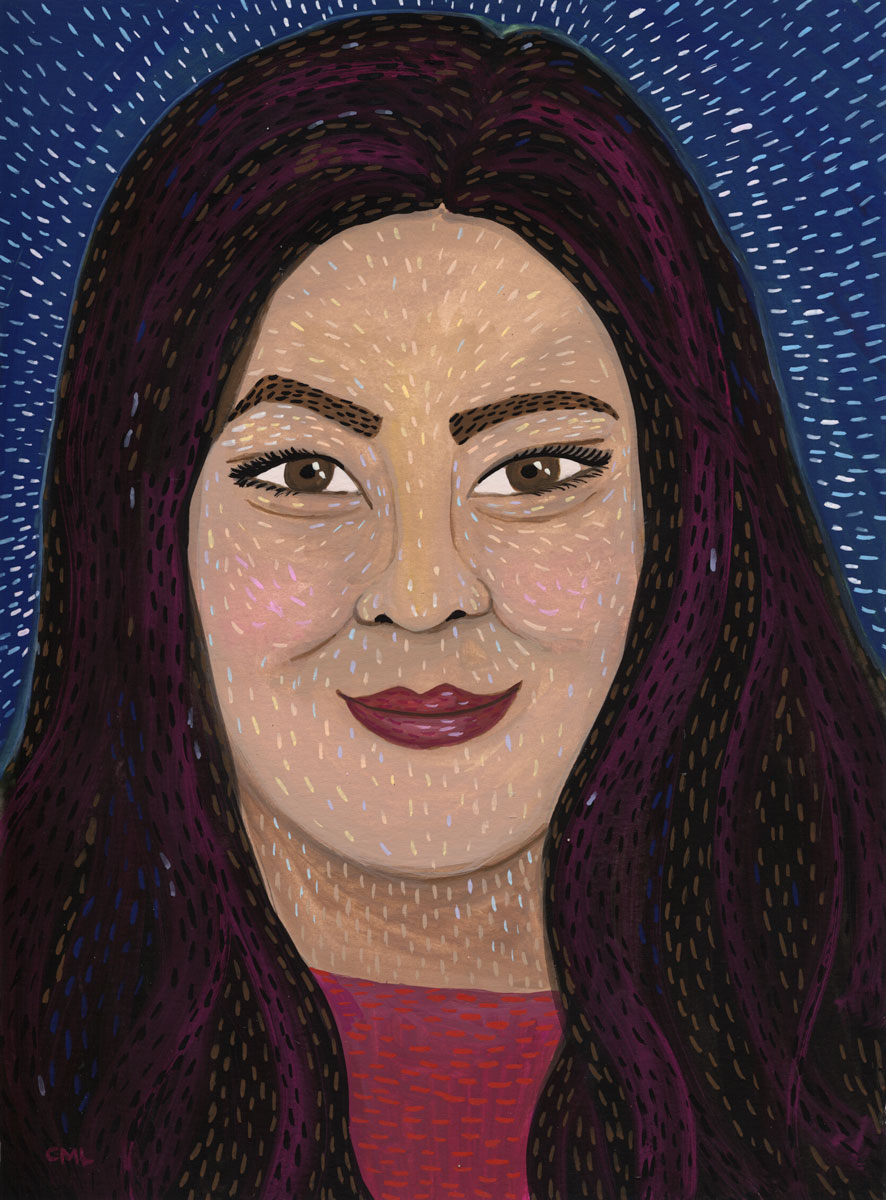 Time Magazine correspondent, and author of Broad Influence, Jay Newton-Small is in town next Tuesday to talk about leveraging female political power.
Tomorrow Night, Friday, June 10th, come see these paintings in person! Push/Pull Gallery, and the Seattle Review of Books, are putting on a show at Essentia Mattresses Store on 1st Avenue. We'll be joined by Lesley Hazelton, Maged Zaher, and Sarah Galvin. More information is here on the Facebook invitation. Please come and say hello.