Every week we ask an interesting figure what they're digging into. Have ideas who we should reach out to? Let it fly: info@seattlereviewofbooks.com. Want to read more? Check out the archives.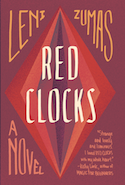 Portland writer Leni Zumas is author of the 2008 story collection Farewell Navigator and the 2012 novel The Listeners. Her latest novel, Red Clocks, is being released by Little, Brown this Tuesday, the 16th. She'll be appearing the following evening, Wednesday the 17th, at the Elliott Bay Book Company at 7:00pm.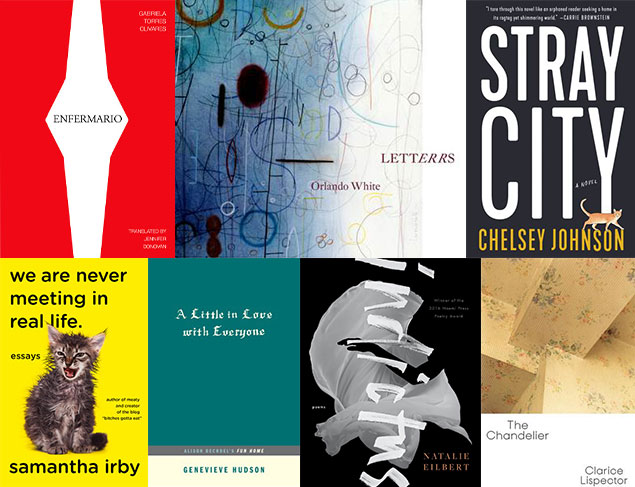 What are you reading now?
A gorgeous and gutting book of fictions called Enfermario, by Gabriela Torres Olivares, translated by Jennifer Donovan — full of bodies leaking, aching, desiring, refusing — and an exquisite poetry collection by Orlando White, who is Diné of the Naaneesht'ézhi Tábaahí and born for the Naakai Diné'e. LETTERRS maps the origins, ruptures, and wounds of language.
What did you read last?
I just finished Chelsey Johnson's terrific debut, Stray City, which is a smart, funny, politically astute novel set in punk-lesbian 90s Portland. Another recent favorite is Samantha Irby's knife-to-the-ribs essay collection We Are Never Meeting in Real Life. I adore this book, and find myself looking for any chance to use her phrase "organizing my ketchups."
What are you reading next?
At the top of my list is A Little in Love with Everyone by Genevieve Hudson, a hybrid memoir/commentary on Alison Bechdel's Fun Home. I'm also looking forward to Natalie Eilbert's poetry collection Indictus and to the first English translation of Clarice Lispector's 1946 novel O Lustre (The Chandelier), which comes out in March.