Every week we ask an interesting figure what they're digging into. Have ideas who we should reach out to? Let it fly: info@seattlereviewofbooks.com. Want to read more? Check out the archives.
Lucy Bellwood is a (best title ever coming): professional Adventure Cartoonist. She's based in Portland. Her latest book 100 Demon Dialogues (full disclosure: I was a Kickstarter backer, and even got one of the adorably awesome Demon plushies) is great — funny, interesting, empathetic, and honest about the process of making art. Her previous book, Baggywrinkles, is a fun, fascinating, and educational comic about her experience working on square-rigged ships (really!). She's appearing twice in the Seattle area in the coming week: 7:00pm Friday, June 8th, at Brick & Mortar Books in Redmond Town Center, and 2:00pm on Saturday, June 9th, at Outsider Comics and Geek Boutique. It's worth your time to go see Lucy in person!
What are you reading now?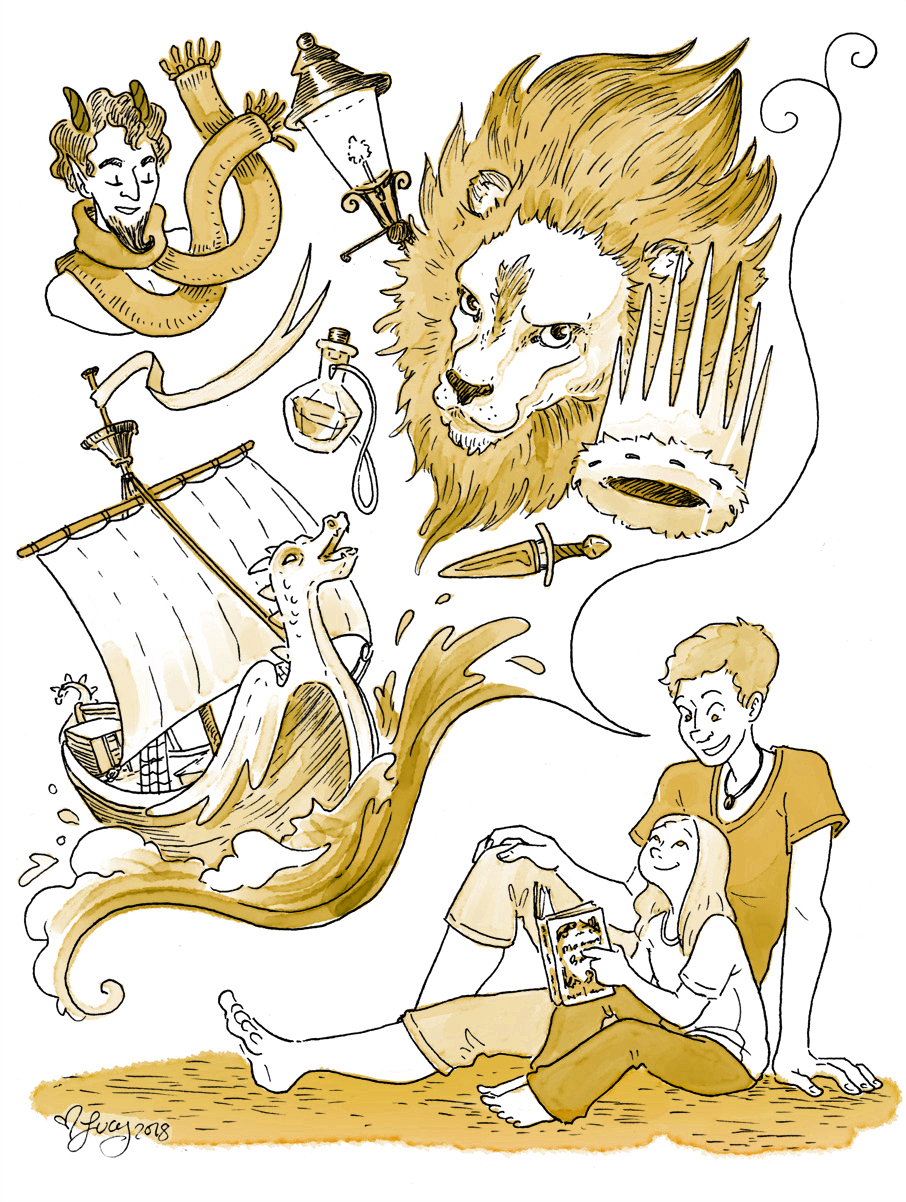 Laura Miller's The Magician's Book: A Skeptic's Adventures in Narnia. I fell in love with the beautiful, clothbound Narnia books in our house when I was very young. My mother used to read them to me before bed. (I'm even named, in part, after Lucy Pevensie.) Like Miller, I didn't encounter the books' Christian themes until I was a teenager, and felt deeply betrayed once I had. Returning to Narnia through Miller's criticism is rekindling all the things I loved about the series as a child, but with an insight and breadth I couldn't lay my hands on in high school. There's a compassion and curiosity to her analysis of Lewis's life and influences that I really love. This isn't a map of how Christian themes permeate the text, but rather a broadening web of literary theory, personal anecdotes, and biographical detail. I'm so, so glad I picked it up.
What did you read last?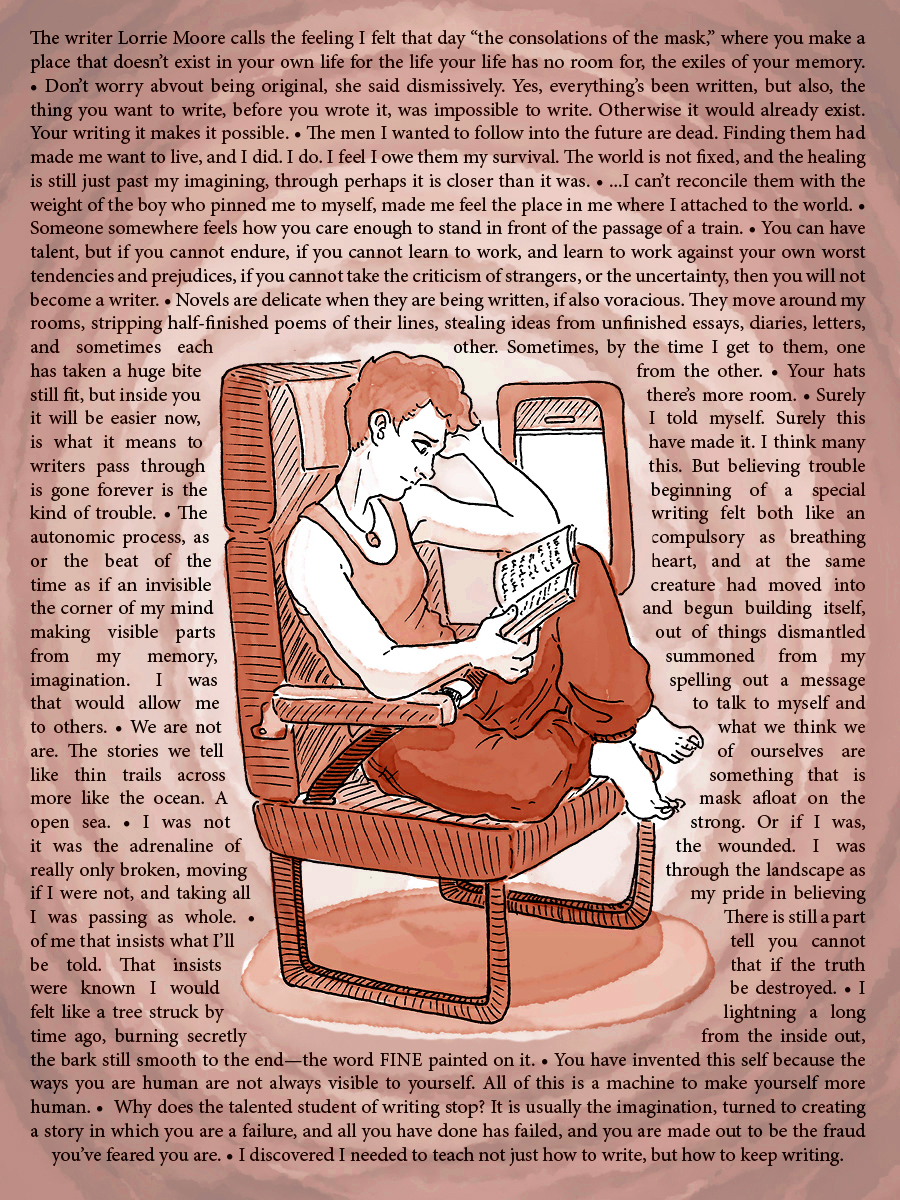 Alexander Chee's How to Write an Autobiographical Novel. I tore through it in one sitting on a flight home from Toronto, in tears maybe 70% of the time. I loved reading Chee's thoughts on money and writing in Scratch, which is definitely one of the best collections I've read this year, but I wasn't prepared for the force of reading so many of his pieces back to back. He's a fabulous writer — vulnerable, insightful, and cripplingly precise. His articulation of the creative process—particularly the interplay of trauma, identity, and discovery is so accurate. It's a very distinct pleasure to see how writers approach the same themes through different biographical lenses over time, and this collection is perfect for that.
What are you reading next?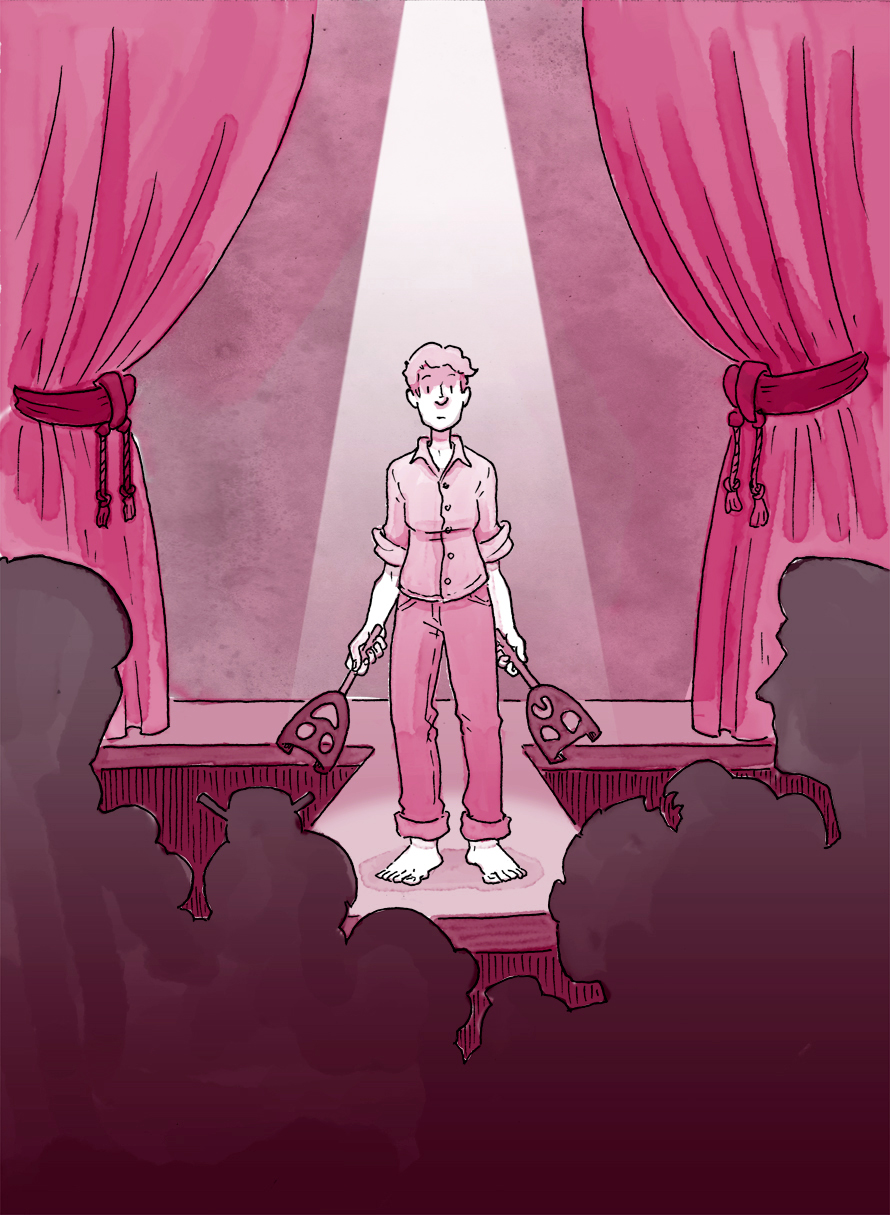 Authenticity is a Feeling by Jacob Wren, who's the co-artistic director of an experimental theater group I'd never heard of called PME-ART. I snatched it off the Staff Picks shelf at Type Books in Toronto because it claims to investigate the challenge of "being yourself in a performance situation." As an autobiographical cartoonist with a penchant for oversharing and a background in theater, this is something I think about a lot. A huge portion of my creative and professional life takes place online. As I branch into doing more facilitation and public speaking I'm mulling over how we can ever present complete, truthful versions of ourselves to an audience. (This line of thinking really kicked into high gear after I saw In & Of Itself, an indescribable show by Derek DelGaudio, last October. It's closing this summer. If you haven't seen it I suggest you check it out.) I'm also guessing this is going to pair really well with Marina Abramović's memoir, Walk Through Walls, which has been in my to read stack for a while.