Monday, June 18: A Reading for Refugees
See our Event of the Week column for more details.
Intrigue Chocolate, 1520 15th Ave, 945-3277, https://www.intriguechocolate.com, 7 pm, free.
Tuesday, June 19: Juneteenth Storytelling Event
This is a storytelling celebration of Juneteenth with local Black musicians, comedians, and other storytellers sharing tales of freedom. Related: Why the fuck isn't Juneteenth a national holiday?
Langston Hughes Performing Arts Institute, 104 17th Ave S, 684-4757, http://langstoninstitute.org, 7 pm, free.
Wednesday, June 20: WordsWest Kids' Night
This special children's-themed edition of the popular West Seattle reading series brings Suzanne Selfors, author of
Spirit Riding Free: Lucky and the Mustangs of Miradero
(which is now a Netflix series) and Dana Claire Simpson, who creates the webcomic
Phoebe and Her Unicorn
.
C&P Coffee Co., 5612 California Ave SW, http://wordswestliterary.weebly.com, 6 pm, free.
Thursday, June 21: Roxane Gay
Last week, I
reviewed a timely reissue of Roxane Gay's debut short story collection
. This week, Gay is in town with
Not That Bad
, an anthology of women's stories in these #MeToo-y times. No matter what book you leave this reading with, you'll be satisfied. Gay is one of our most important writers.
University Temple United Methodist Church, 1415 NE 43rd St, 634-3400, http://www2.bookstore.washington.edu/, 7 pm, $16.99 - $26.99.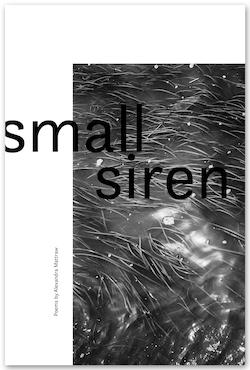 Friday, June 22: Alexandra Mattraw and Amber Nelson
Berkeley poet Alexandra Mattraw celebrates the publication of her first book,
small siren
, with Seattle poet Amber Nelson, who used to be a publisher but is now happily doing more readings of her own work more frequently around town.
Open Books, 2414 N. 45th St, 633-0811, http://openpoetrybooks.com, 7 pm, free.
Saturday, June 23: Locus Awards Weekend
Locus Magazine
is celebrating its 50th anniversary with a three-day sci-fi orgy including a banquet, a bunch of classes for aspiring sci-fi writers, appearances from Seattle writers like Greg Bear and Nisi Shawl, and a big damn awards ceremony!
Best Western Executive Inn, 200 Taylor Avenue N, https://locusmag.com/2018-locus-awards-weekend/, Fri-Sun, $65.
Sunday, June 24: 100 Things Sounders Fans Should Know & Do Before They Die Reading
Seattle Times
writer Geoff Baker presents a new book full of information about Seattle's soccer team, The Sounders. It also has the promise of death in the title, but it's probably not a super-morbid read or anything like that.
Elliott Bay Book Company, 1521 10th Ave, 624-6600, http://elliottbaybook.com, 3 pm, free.