Every week we ask an interesting figure what they're digging into. Have ideas who we should reach out to? Let it fly: info@seattlereviewofbooks.com. Want to read more? Check out the archives.
Kamari Bright is a poet, filmmaker, artist, and musician, who also happened to be our Poet in Residence for July. See the five poems we published: Chalice, And the Moon, Nephilim, The Garden, Eve, and our interview. She'll be appearing at the 3rd Seattle Urban Book Expo, on August 25th.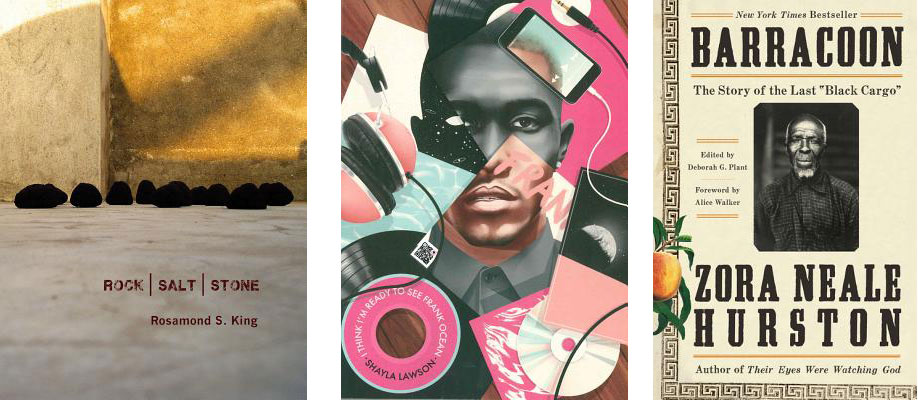 What are you reading now?
Rock | Salt | Stone by Rosamond S King
What did you read last?
I Think I'm Ready to See Frank Ocean by Shayla Lawson
What are you reading next?
(Hopefully) Barracoon by Zora Neale Hurston