Every week we ask an interesting figure what they're digging into. Have ideas who we should reach out to? Let it fly: info@seattlereviewofbooks.com. Want to read more? Check out the archives.
Sharma Shields is a Spokane-based novelist and short story writer. Her latest, The Sasquatch Hunter's Almanac won the 2016 Washington State Book Award in Fiction. Her short story collection Favorite Monster was published in 2012. And, soon to come: The Cassandra, a novel set in Hanford in the 1940s, coming in February of next year. It looks amazing — it would be a fantastic idea to pre-order your copy now!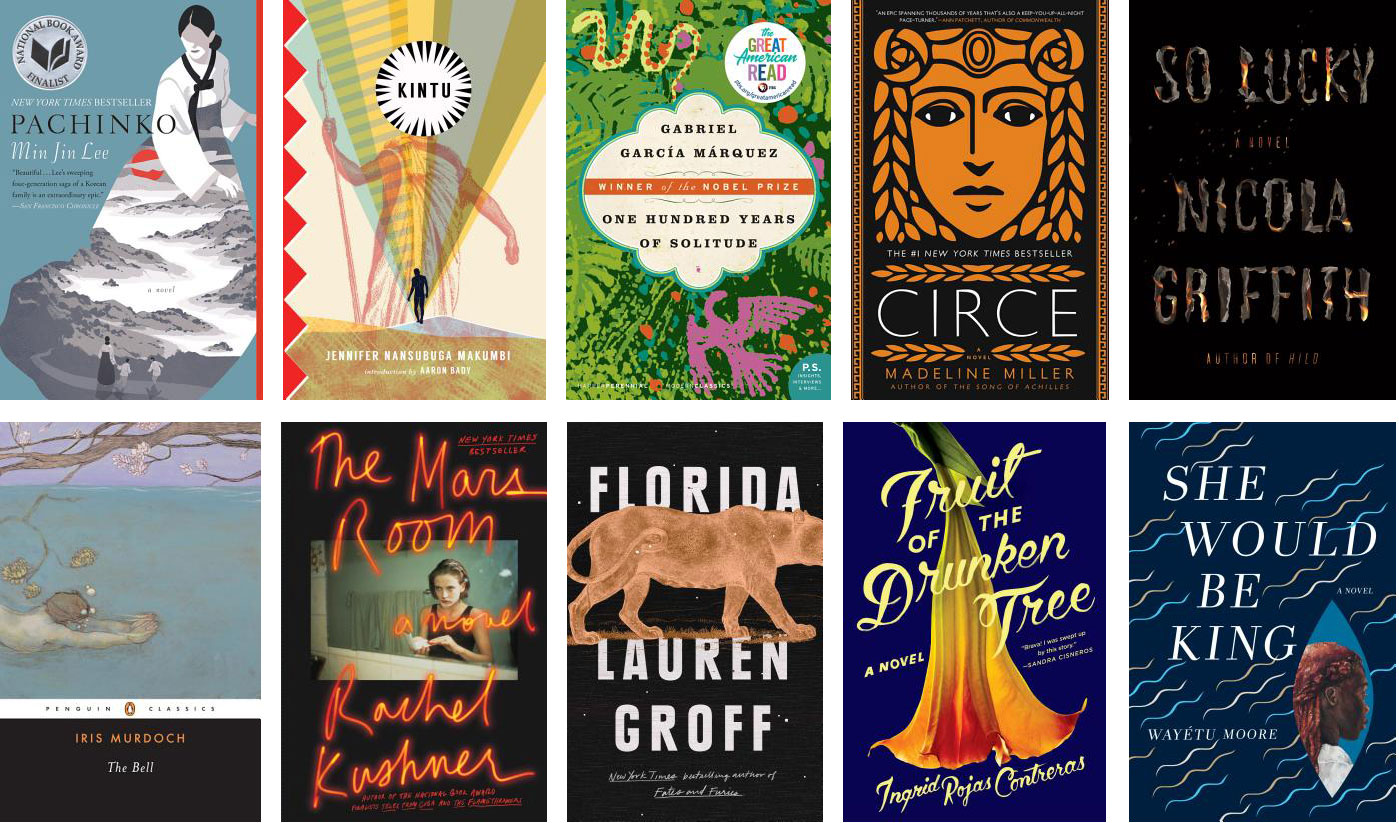 What are you reading now?
Pachinko by Min Lin Jee, a toothsome, engrossing, moving addition to the family epic, a category of literature I adore that includes Kintu by Jennifer Nansubuga Makumbi and One Hundred Years of Solitude by Gabriel García Márquez.
What did you read last?
Circe by Madeline Miller — such a Greek myth pleasure bomb. The scene where Circe first turns men into pigs is awesomely, satisfyingly rendered.
So Lucky by Nicola Griffith, a kickass novel about the monster of multiple sclerosis; this was an intimate, difficult, and ultimately bracing read for me given my own struggles with MS. Also — damn! — Griffith writes the most gorgeous sentences. Excited to read Hild, too.
The Bell by Iris Murdoch. Murdoch never hesitates to straight-up imperil her characters. I relate so much to their vulnerability.
What are you reading next?
The Mars Room by Rachel Kushner, Florida by Lauren Groff. I've also placed on hold Fruit of the Drunken Tree by Ingrid Rojas Contreras and She Would Be King by Wayétu Moore (both will be published this fall).