Maria Dahvana Headley has had something like twenty writing careers packed into a single life. Back when she lived in Seattle, she published a memoir titled My Year of Yes, about an experiment in which she said yes to every single offer for a year. (Before you roll your eyes at the premise, you should know that this was at the very beginning of the "my year of..." craze, before the market became oversaturated in stunt memoirs.)
Headley's written young adult science fiction novels and alternate histories. She's won major awards for her short fiction. She's co-edited an anthology with Neil Gaiman. She's published and produced plays. Every few years, she reinvents herself, and every few years she seems even more comfortable in her own skin.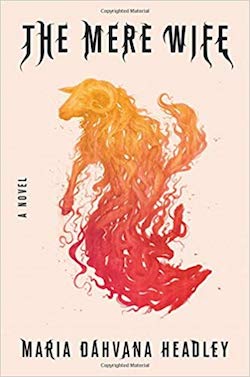 With her latest novel for adults, Headley proves that her ambition is as wide-ranging as her talent. The Mere Wife goes back to the roots of literature with an audacious twist: it's a retelling of Beowulf, set in suburban America. Headley is manipulating myths and legends with the confidence of a writer twice her age, and the reviews have been euphoric.
Tonight, Headley returns to Seattle for a conversation with another hometown literary hero — Nicola Griffith, author of Hild and So Lucky. The two writers have a lot in common: they tackle big ideas with zero apologies, and they both approach genre with a beautiful and ornate prose style. This should be a night to remember.
Seattle Public Library, 1000 4th Ave., 386-4636, http://spl.org, 7 pm, free.