Every week we ask an interesting figure what they're digging into. Have ideas who we should reach out to? Let it fly: info@seattlereviewofbooks.com. Want to read more? Check out the archives.
Deb Caletti is a Seattle-based author, and National Book Award finalist. She won the Washington State Book award for Honey, Baby Sweetheart, which is just one of her fifteen YA and adult novels. Her latest is the YA novel A Heart in a Body in the World. You can see her talk about it in conversation with Martha Brockenbrough next Thursday, September 20th, at University Bookstore, and at the Lake Forest Park Third Place Books, on Saturday the 22nd.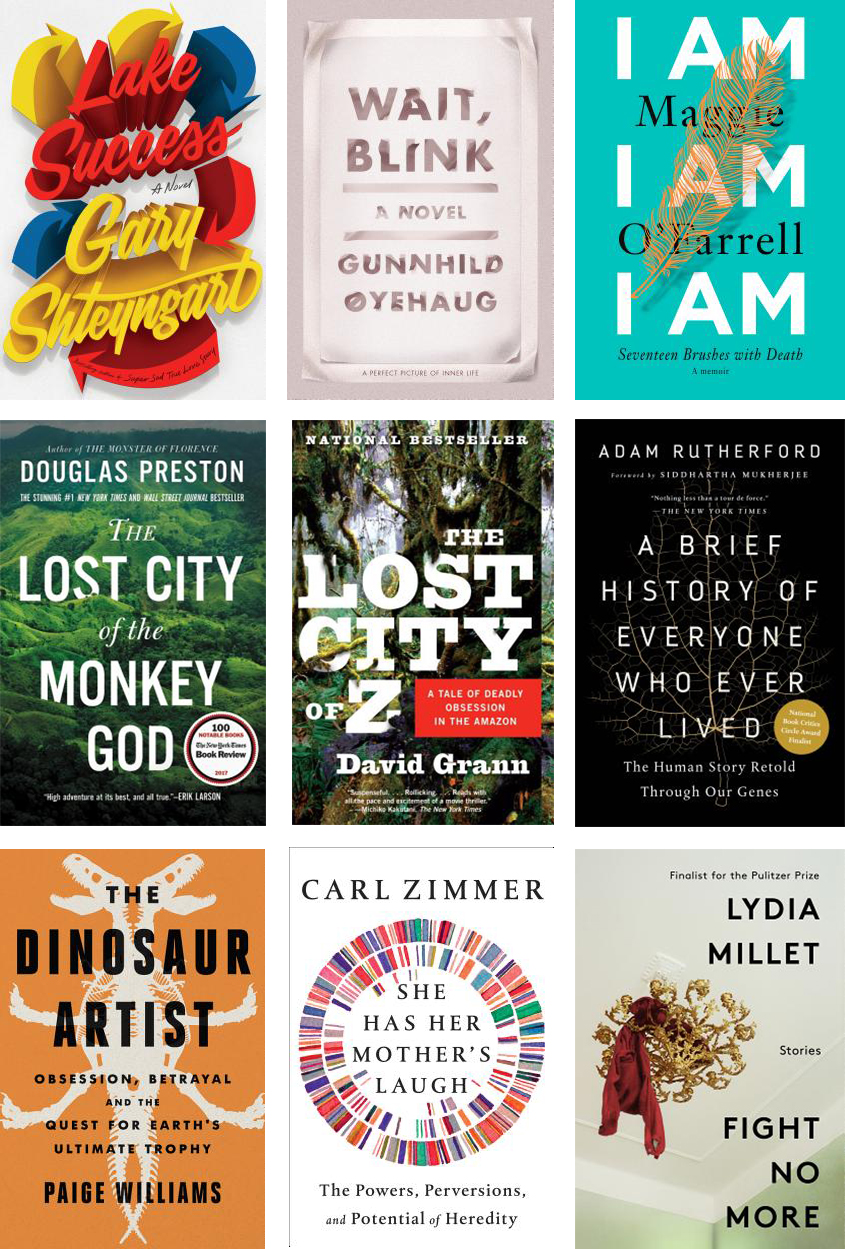 What are you reading now?
I'm reading Gary Shteyngart's Lake Success. When I saw the review copy at BEA, I knew I had to have it, because I really liked Little Failure. At that point, I'd already gone past the number of books I could reasonably fit in my bag, but we are so greedy, us book lovers. It wasn't quite the straw that broke the author's back, but it was the ARC that literally broke the suitcase. I walked around two airports with the handle of my bag stuck halfway up, thanks to Lake Success, but it's been worth it so far. Shteyngart's so great at small moments of insight, and unexpected details that are surprisingly funny or vivid or poignant. He's a compassionate writer, and I always love that. ou feel like it's you and Gary there together in the crazy world of humans, and you're better for it.
What did you read last?
I just finished by Wait, Blink, by Gunnhild Øyehaug. It's a charming, odd, yet quietly profound novel of connected stories. I loved it. I was really happy to see it this week on the National Book Award's inaugural longlist for translated literature. I also recently finished I am, I am, I am, by Maggie O'Farrell. Its subtitle is Seventeen Brushes with Death, and each chapter heading is labeled with the part of the body (lungs, heart, neck, etc.) related to the experience. I always know I'm in good hands as a reader when a book makes me want to write, and this one did that. It's honest and intimate without feeling confessional, and the writing is beautiful in parts.
What are you reading next?
After I read The Lost City of the Monkey God, by Douglas Preston, I was so crazy about it that I read The Lost City of Z (David Grann), and then A Brief History of Everyone Who Ever Lived, by Adam Rutherford. Now, Sapiens, by Yuval Noah Harari is up next, as well as The Dinosaur Artist, by Paige Williams, and She Has Her Mother's Laugh: The Power, Perversions, and Potential of Heredity, by Carl Zimmer. When I emerge from the deep jungle of history-plus-science, Lydia Millet will be waiting for me in the daylight of today, with Fight No More, her newest book of stories, which are all connected through a central character — a lonely Los Angeles real estate broker.