Every week we ask an interesting figure what they're digging into. Have ideas who we should reach out to? Let it fly: info@seattlereviewofbooks.com. Want to read more? Check out the archives.
Lesley Hazleton is a Seattle-based, British-born writer, journalist, and self-described "accidental theologian." Her latest book, Agnostic, A Spirited Manifesto, caused Paul Constant to do "something I have not done in a very long time: I flipped the book over, opened it, and then read the whole thing over again immediately". She'll be appearing next Thursday, the 15th, in conversation with Michael Hebb at the Elliott Bay Book Company.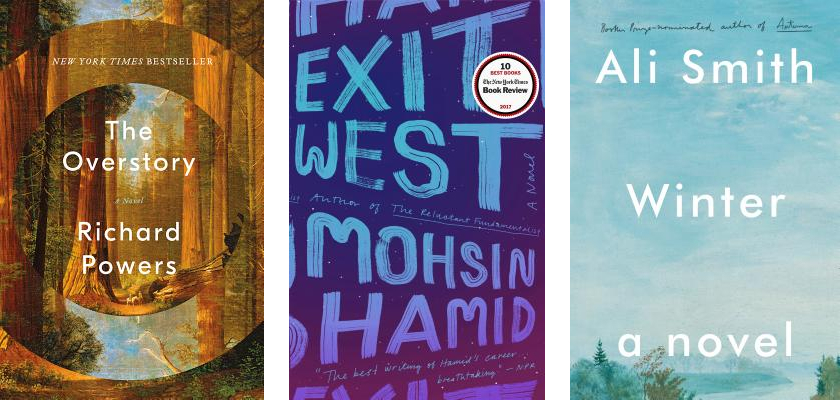 What are you reading now?
I was downtown on Vine Street recently, one of those blocks planted with puny urban specimens that will never be allowed to grow into full treedom. One had been cut down — diseased, I guess — and on the stump, a single word had been painted in white upper-case letters: BROKE. "Yes," I thought, "somebody else has read The Overstory." For once, Richard Powers is not showing off how damn clever he is, maybe because he really cares about trees — and humans — and how they communicate (trees with trees, humans with trees, humans with humans). It's moved me to tears at times, and am already buying extra copies for friends. I'll shelve it alongside Alan Weisman's The World Without Us.
What did you read last?
Mohsin Hamid's Exit West. The third time I've read it — and I suspect not the last. I enjoyed the delicious mischief of The Reluctant Fundamentalist, but felt no need to read it again. This time, Hamid has dropped the irony, not least because the refugee crisis is way beyond that. In the kind of spare, pared-down prose that induces writer's envy in me — hate to say it, but the word really is 'crystalline' — he pulls off a magic trick, making reality all the more tangible by inserting a deft touch of the surreal. And I don't even need to buy copies for friends, because they're already reading it.
What are you reading next?
Given the time of year, I'm ready for Ali Smith's Winter. Because How To Be Both. And Artful. And There But For The. And anything she cares to write.