We are living in a golden age of audiobooks. Freeing audiobooks from physical media, it turns out, is the best thing that ever happened to the medium. Gone are the days with a phlegmatic old man droning through the text of a novel — audiobooks are now finely produced, expertly directed affairs that often add to the narrative in fascinating ways.
But audiobooks are an expensive hobby, and digital audiobooks have been impossible to buy through independent bookstores. Thankfully, the good folks at Seattle-based indie audiobook store Libro.fm teamed up with your favorite independent bookstores to sell audiobooks online and to provide a great subscription membership service.
And now, Libro.fm has made it easy to give audiobooks to your loved ones, with gift memberships and the option to give specific titles as a gift. Best of all, you can support your favorite local bookstore through your gifts. To help you consider your audiobook gift-giving, we talked with Elliott Bay Book Company bookseller and Drunk Booksellers co-host Emma Nichols about good audiobooks to give as gifts.
What's your favorite audiobook of the year?
Circe by Madeline Miller, hands down. It's about the goddess-witch from The Odyssey who turns men into pigs, but Circe is worth listening to whether or not you're interested in mythology or the classics. Miller's novel manages to be both musing and action-packed, and the narrator has the most incredible voice of any audiobook I've listened to — a voice like smoke and cream.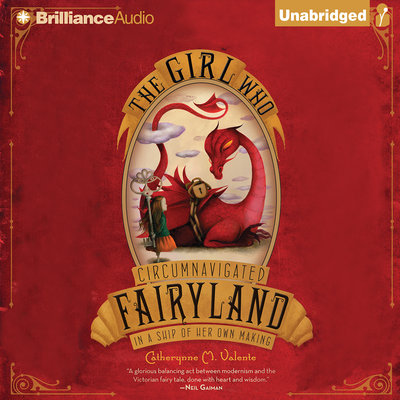 What audio book would you recommend to a teen who doesn't read very much?
Can I say Harry Potter, or is that too obvious? The Jim Dale narration, not the Stephen Fry (not that there's anything wrong with Fry, but I feel like you're either a Fry or a Dale and I'm a Dale.) Second answer: The Girl Who Circumnavigated Fairyland in a Ship of Her Own Making by Cat Valente. It's the story of a young girl who gets spirited off to a place called Fairyland where she has to overthrow a vicious dictator. It has action, humor, and a lot of playful language, which I think is perfect for audio listeners. But what I would tell the teen is that it's about a badass kid who has to make her own way in a magical world.
What non-fiction would you recommend to someone who's looking for escapism?
Shirley Jackson's memoirs Life Among the Savages and Raising Demons. Everything coming out right now seems to be about how the world is on fire (figuratively and literally). If you want to get away from politics, climate change, and oppression; if you want to laugh; if you want to be reminded that the image of the chirpy, put-together 50s housewife is total bullshit, read about Jackson's life as a woman, wife, and mother raising four kids in the mid-20th century. It is full of her signature mordant humor. These are the two audiobooks I turn to when I just need a break.